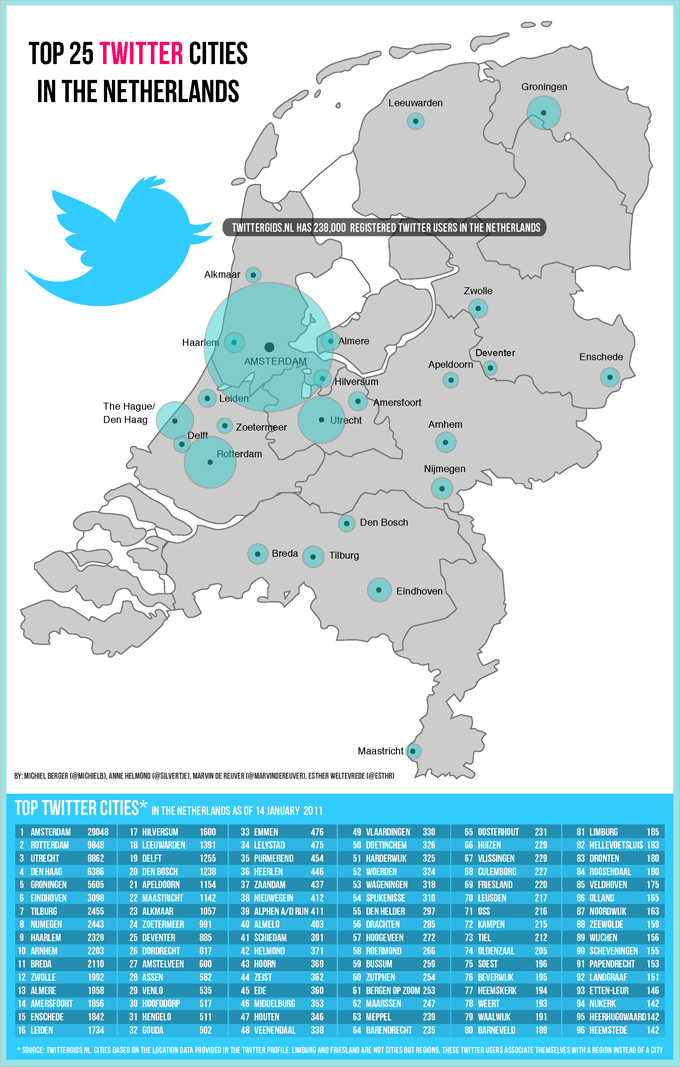 Credits: Michiel Berger (@michielb), Anne Helmond (@silvertje), Marvin de Reuver (@marvindereuver), Esther Weltevrede (@esthr)
A few days ago Marvin Reuver and I received data about the number of Twitter users per city in the Netherlands from Michiel Berger from the Twittergids. The Twittergids contains 238,000 registered Twitter users in the Netherlands as of January 14, 2011. I then visualized this information with my Digital Methods Initiative colleague Esther where we focused on the top 25 cities represented in the Twittergids.
As you can see the Provinces of Zeeland and Drenthe are not represented in the top 25. Another interesting finding in the data is that users from the Provinces of Friesland and Limburg often associate themselves with the provinces and not with particular cities.
Download a hi-resolution map on our project website for beautifying your office.
Update: map updated on January 20, numbers 65-80 did not show the correct numbers.
Article Series - Twitter NL Visualizations
Visualization of the top 25 Twitter cities in the Netherlands