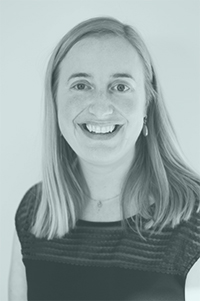 Anne Helmond is Assistant Professor of New Media and Digital Culture at the University of Amsterdam. She is a member of the Digital Methods Initiative and App Studies Initiative research collectives where she focuses her research on the history and infrastructure of social media platforms and apps. Her research interests include digital methods, software studies, platform studies, platformization, app studies, and web history.
In her dissertation on 'The web as platform: Data flows in social media', Anne has developed the notion of "platformization" to conceptualise the rise of the platform as the dominant infrastructural and economic model of the web and its expansion into other websites, apps, and industries. Her dissertation received an honorable mention in the AoIR 2016 Best Dissertation Award for standing "to make a significant long-term impact in the field".
Anne's work has been published in highly-ranked peer-reviewed journals such as New Media & Society, Theory, Culture and Society, Media, Culture & Society, Social Media + Society, Internet Histories, First Monday, and Computational Culture.
She currently holds a Veni grant from the Dutch Research Council (NWO) for the project 'App ecosystems: A critical history of apps' (2017–2020). In this project she develops novel digital methods for writing app histories on three interrelated levels – individual apps, app stores, and platforms – to understand the emergence of this new cultural form.
In Spring 2019, she was Comenius Professor of Digital Methods and Web History at the University of Siegen, Germany.