Last summer during our DMI summerschool I worked with Vera Bekema, Liliana Bounegru, Andrea Fiore, Simon Marschall, Sabine Niederer, Bram Nijhof, Richard Rogers and Elena Tiis on a project titled 'The Nationalities of Issues: Rights Types.'
We looked at the most significant rights types per country according to local Google results of the query for "rights" in the local languages. Graphic designer Vera Bekema and I visualized the results and the project was published in the Global Information Society Watch 2009.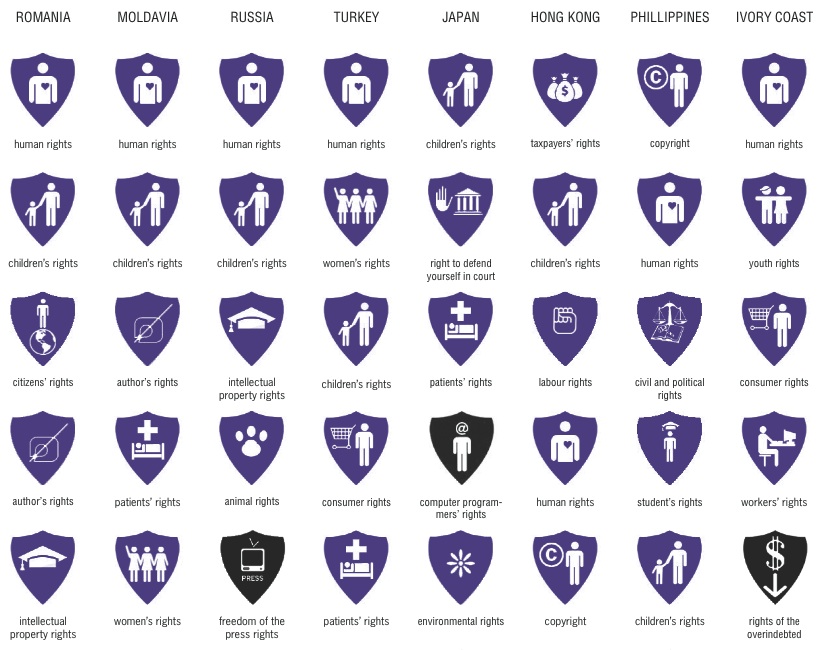 Download the pre-print PDF with the original blue colors or the GISwatch purple edition.