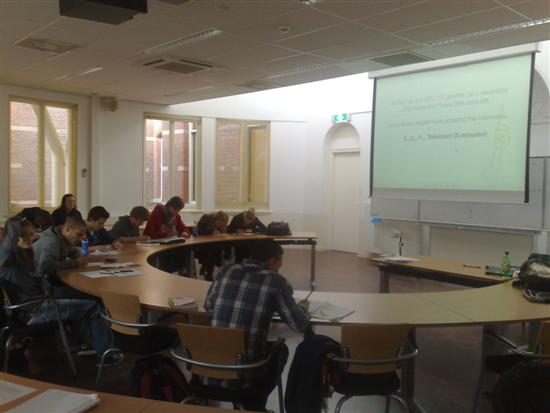 For our new Contemporary Media Culture course colleague Laura van der Vlies and I designed a class and corresponding assignment on Media Art. One of the objectives was to get to know the object of study and its accompanying concepts through its art. We asked the students to look at the Sheep Market, We Feel Fine and the Misspelling generator –> M1ssp3ll1ng G4n3r4t0r and relate them to concepts such as The Database of Intentions and Crowdsourcing (and more).
While doing research for this class I encountered Ola's One Million Giraffes project which aims to collect a million giraffes before 2011. Our students participated in this crowdsourcing art project with their user-generated content. Ola wrote a blog post about our student's efforts: The University of Amsterdam learns about crowdsourcing. Hundreds of our first-year students at the University of Amsterdam eventually participated in the project and I am sending the last giraffes to Ola by snail mail for scanning and adding them to the database.
The following slides are part of the class on Media Art and are 1/2 in Dutch and 1/2 in English:
Please help Ola to show Jørgen how amazing the internet is by sending in your own giraffe!