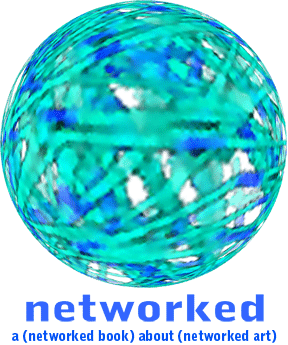 I just launched a new blog called "Lifetracing" as part of a research proposal for Networked, a (networked_book) about (networked_art). The research proposal continues where my thesis left off and focuses more on the networked nature of blogs and in particular on lifestreams. An excerpt from the proposal:
I am a networked individual, living my life in different web spheres and creating interconnected data flows. I am moving from network to network where the permeability of the network (dis)allows for certain data flows. In the world of the walled garden networks such as Facebook, which data is able to leave the network and which data is allowed to enter? The question of the permeability of networks entails the politics of data flows within these environments. A blue print of the networked individual may be useful to map a networked sociality. (Helmond, Networked individual and sociality)
The actual yes or no notification of a commisioned writing will be on January 31, 2009 but feel free to comment on and read the proposal in the mean time.