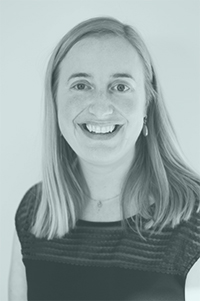 Anne Helmond is Assistant Professor of New Media and Digital Culture and Program Director of the MA New Media and Digital Culture at the University of Amsterdam. She is a member of the Digital Methods Initiative research collective where she focuses her research on the infrastructure of social media platforms and apps. Her research interests include digital methods, software studies, platform studies, app studies, infrastructure studies and web history.
In her dissertation on 'The web as platform: Data flows in social media', Anne has developed the notion of "platformization" to understand the dual logic of social media platforms' extension into the rest of the web and, simultaneously, their drive to make external web data "platform ready". Her dissertation received an honorable mention in the AoIR 2016 Best Dissertation Award for standing "to make a significant long-term impact in the field".
Anne's work has been published in highly-ranked peer-reviewed journals such as New Media & Society, Theory, Culture and Society, Social Media + Society, First Monday, and Computational Culture.
I regularly speak about blogging and social media at universities, institutions and conferences. Please contact me at anne (dot) helmond (at) gmail (dot) com. Commercial institutions and businesses: please contact Tessa Sterkenburg from The Next Speaker.